Bermuda Triangle or sometimes known as Devil's Triangle/Hurricane Alley is a loosely bound division in the western part of North Atlantic ocean.
The interesting or to say unique about this little area is that many ships and aircraft are said to have vanished in thin air under suspicious occurrences. Many people have credited these dissipations to the supernatural aka paranormal or even acts done by extraterrestrial beings aka aliens.
And, several incidents happen till date also. So the real question here arises is that is the incidents due to some technical glitch or is there something penetrating spooky inside the island? Well many there are many versions of people to answer the theories
Paranormal Explication
Many authors have explained the disappearances in the Bermuda Triangle by relating the incidents to supernatural terms. Many writers have even penned the events to UFO aka the life forms of outer space. Charles Berlitz, an author of various books on aberrant phenomena, catalogues several assumptions pointing to the losses in the Hurricane by bizarre or odd forces.
2. Natural Explications
Natural explanations of Bermuda aka Devil's Triangle vanishings are due to compass variation, gulf stream, human error, violent weather, methane hydrates and many more.
The most unforgettable events that till date are most shocking and odd as they are unbelievable.
The Unsolved Puzzles
Ellen Austin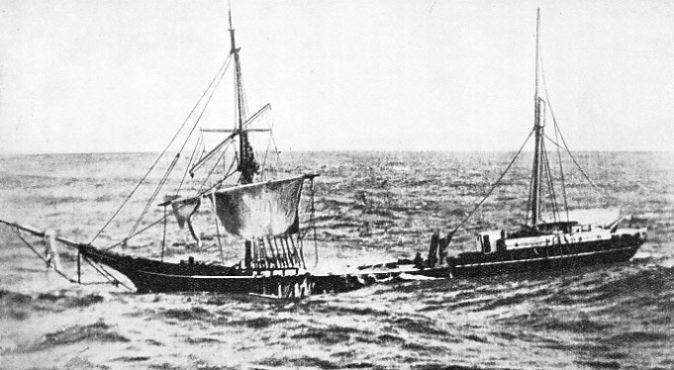 Ellen Austin, disappeared in the 1880s with many prize crew aboard the ship.
2. Douglas DC-3
On December 28 1948, a Douglas DC-3 aircraft, dissipated in the air while on a flight from San Juan, Puerto Rico, to Miami. Neither there was any evidence were found for the aircraft nor for the 32 people that were on board on it. Further several investigations couldn't find the exact root cause of the disappearance due to lack of information.
The Lost Found Ship: Bermuda Busted?
Nevertheless, there is a story that many may not have heard of a ship(SS COTOPAXI) that got lost in Bermuda in 1925 came back in 2020 that busted the myths of the triangle.
Well, yes this ship's tale indeed puts one's mind to question that is Bermuda another fake rumoured place?, with all incidents just happening due to natural causes. But still the several other riddles of Bermuda remains unsolved by scientists till date.