Don't want to read it? Listen it!
The Intro
Priyanka stared at the window pondering over whether to go for the trip or not, taking the decision was a hard nut to crack given the current circumstances. While thinking over it, Priyanka's whole one month flashed before her eyes questioning her existence.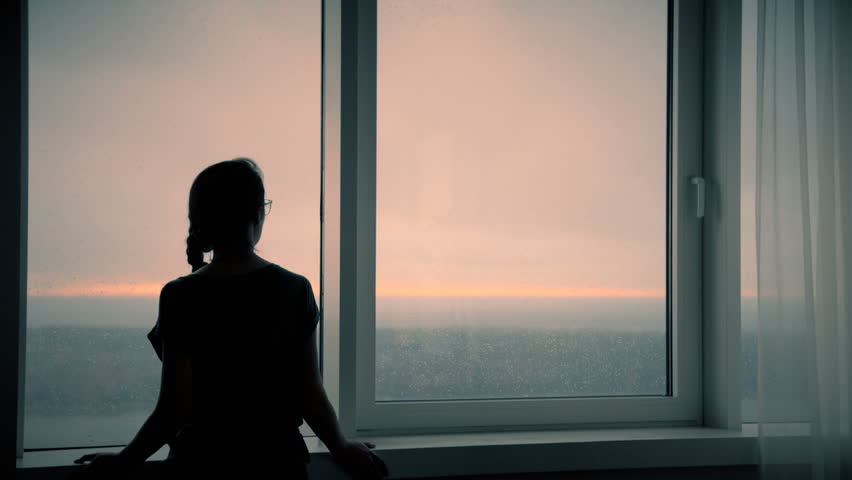 Memories of Past
Priyanka was jumping with joy to share the news with her mother, the reason was true to be celebrated. Her long-time boyfriend Anil had finally asked her to marry him. She knew her mother would love the news as she too liked Anil and wished them to be married soon. While she was busy in her cloud of dreams, her phone suddenly rang. She thought it was her mother so she picked up immediately and spoke "Ma I have some news for you(while laughing she said)" but on the other side of the call she heard a man's voice, a voice she realized to be familiar. "Beta Priyanka your mother has met with an accident please come to the hospital fast she is critical, I will message you the details". Priyanka stood stunned thinking about what had happened, and she was absorbing the news while her phone beeped. It was the message of the hospital's address sent by her uncle. She rushed straight towards her car. She prayed all the way that her mother would be fine and she should not be worried. After reaching the hospital, she inquired at the reception about the room number and headed towards it. She stood before the room wanting to see her mother but rather turned pale seeing the view. Her mother was lying dead with a doctor covering her face with a white sheet. She didn't know how to react and burst into tears and then she felt a pat on her shoulder, she turned around to see their neighbour Sudhir uncle who had called her. He said, "Your mother was going home after shopping and suddenly a drunk driver lost balance and hit her, the driver had minor injuries but your mother……, Beta it's all in one's destiny neither you nor I can change the fate". Priyanka just stared him like asking him to bring his mother back. Her phone rang once again while she was trying too hard to breathe, it was Anil. She picked up the call immediately and was about to tell him the news when Anil told her that he cannot marry her so she should not try to contact him in future and hanged up. Priyanka thought that it was one of Anil's prank so, called upon his number again but she was blocked by him and she couldn't call or message him. He had also blocked her from all social media platforms. She stood staring at her mother's dead body and asking herself what and why was this happening to her.
The Choice
Priyanka's flashback got over when her friend Parul called her. Parul was her best friend since school and she gave Priyanka the idea to go on a solo trip far away from here and spend some quality time with herself. "Priyanka what did you decide?", asked Parul. Priyanka realizing she has to answer now, "I have decided to go on the trip but I know nothing good will ever happen now". After talking for some time with Parul, Priyanka opened her laptop to search for a place that nobody visited so she could just go there and grieve in silence. While searching carelessly, she came across a photo of an old villa. The villa looked too old to be a hotel or even a residential place. She chose the villa for her trip and just noted the address of the villa without even researching more about the past of the it.
The Villa
Priyanka started her journey early morning and reached at the destination. Priyanka got out of her car and stared the villa ignoring all its rust and old age and only felt the silence, the silence she needed the most right now to be away from the world and immerse herself into the memory lane where she was with her mother and Anil. She quickly picked up her luggage and started walking towards the door when suddenly she heard a women calling her from behind, thinking it to be her mother without even properly listening to the sound. When she turned around to see, there was no one. She thought she was imagining stuff without realizing she had taken the wrong path. Priyanka hastily got inside the villa as it was getting dark. She had already hired some cleaners to do the renovation of the villa so she could stay comfortably. When she got inside the house, one woman was cleaning the dining table which she thought was weird because the people she had hired had already informed her that they had done the work and left. Priyanka was about to ask a question the lady when the lady herself spoke: "Ma'am, you must be Priyanka. Right?". Priyanka answered, "Yes!". "Hello, my name is Deepika and I have been a caretaker of this house for a long time. When I heard someone had rented this place, I came here immediately for managing stuff for you", Deepika said. Priyanka was relieved now as Deepika will be with her to manage the house together. Priyanka asked, "Oh, thank you Deepika. I was worried that how will I manage the whole house by myself, so will you like to be here all day or do you have a home nearby?", Deepika responded, "Ma'am, I would be happy to live here if you allow but I have to bring my daughter also if you are fine with that too?". Priyanka didn't bother and told, "Yes, you can live with your daughter here". Priyanka wished her good night and went to her room upstairs. Priyanka arranged her room and then she slept immediately after that.
Piano
Priyanka never left the room and sat beside the window just looking at the outer world the whole day. Deepika used to bring breakfast, lunch and dinner to her bed and never asked her why didn't she came outside or travel nearby to see places. Priyanka liked her as she wanted silence too. One day late at night, when Priyanka was sitting in her bed wondering about why did she even come here, and suddenly she heard some melodic tunes like someone was playing the piano and thought it to be Deepika or her daughter so, she ignored it and kept on thinking. Early in the morning, when Deepika came with her breakfast at her room she politely said, "Deepika don't play the piano at late night instead, you or your daughter can play the piano in daylight". Deepika stood in shock as if she had seen a ghost and told Priyanka, "No Ma'am, neither I nor my daughter knows how to play the piano but yes there is an old piano lying downstairs but we don't know how to use it". Priyanka was startled to hear that, but she thought she must be dreaming again about the sound like the sound of a woman crying she first heard when she was entering the house. She ignored it and went to eat her breakfast and stare at the window again all day.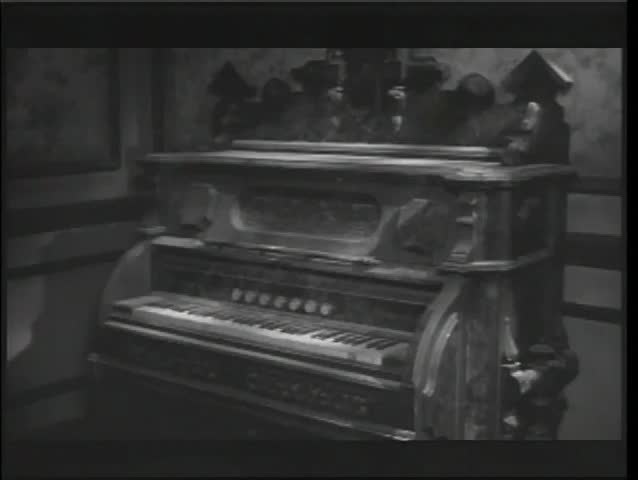 The Calling
Priyanka was sitting in her bed when she heard the piano playing again. Thinking it to be more than a coincidence, Priyanka stood up and started walking downstairs to see if someone was playing. She started going downstairs but with her footsteps approaching near to the sound, the sound of the piano was diminishing. When Priyanka finally drew up to the piano, she was surprised to see the look of the piano as it was too old to be played. She stood there thinking if she had been imagining about the sound, with turning back to her room when she heard a shriek which was calling her name "Priyanka!!!!". She turned back immediately but found no one there, thinking it was all due to her trauma she went back to her room and took some sleeping pills to rest for a while.
Book of Horrors
Priyanka took some sleeping pills the next day too as she was not able to sleep without them after the incidents. She was about to reach for the bottle when she heard the piano again this time. Priyanka was now confident that someone is surely playing that piano and she had to find that person. She rushed towards the piano but to no luck, she again found the piano chair empty. She was going back to her room when she noticed a book lying nearby the piano. She picked up the book and she realized that it was the diary of a young girl as the dairy was colourful and had cute stickers on it.
The Sin
Priyanka picked up the book and got back into the room. She sat on the bed and opened the book and was surprised to see the drawing of the villa on the first page. The villa was drawn so beautifully that she was shocked to see it's condition today. She kept on reading the diary but as she digged deeper into the diary, for a moment she lost her breath when she read the horror in it. The diary belonged to a girl named Tanisha, who had described her entire life in the diary, drawn pictures of the villa, garden, her parents(with her mom looking just like Deepika), cartoons and the stuff she would do when she would have grown. But, at the last page of the diary was so gruesome that nobody would have the heart to read it. On the last page, Tanisha had drawn her mother being stabbed by her father and her father offering her mother's body to a statue of a demon. "IT'S MY TURN NOW", written on the last line of the diary. Priyanka after reading all this was taken aback because it was not possible since Deepika and her daughter were alive and was leaving with her. Priyanka decided to talk with Deepika about this now, and went to her room knocking the door and said, "I wanted to talk about something urgently and if you're not sleeping, can we talk?". But to her surprise, the door was opened already so she stepped into it and stood there astonished as the room was empty and there was no clothes or any type of luggage there. She was pondering over this only when heard someone calling her name. She turned back to see if it was Deepika and her daughter but not in the human form!!!.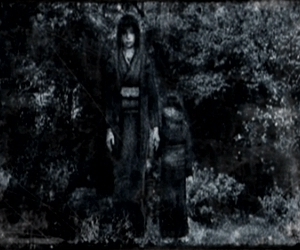 Not a Fairy Tale
Priyanka was about to scream and run away from there when Deepika asked her to help them. Priyanka not knowing what to do and stood still like a statue. Deepika started telling her their story, "This villa belonged to my husband, Sameer. We all were living happily under one roof when one person brought a storm into our life. Sameer was diagnosed with lung cancer and had only one month left to live. We went to every doctor but no one could cure him at the last stage. Sameer immersed into depression and started acting differently. The loving and caring Sameer turned into a monster and started beating me and Tanisha". In continuation, "Me and Tanisha began to fear his presence and tried to calm him down but no avail. One day, Sameer dragged me to the dining room while I was sleeping with Tanisha. He dragged me and left in the middle of a circle and started chanting something. Tanisha had a habit of drawing everything when she was so happy or even sad and started to draw the scenario while crying with fear. Sameer after chanting, picked up the knife and stabbed me 13 times in the heart until I stopped breathing and then took my dead body and left it at the feet of a statue of a demon and asked for immortal life. Sameer didn't stop there and picked up Tanisha and did the same to her. Sameer then started laughing that he will be living an immortal life but to his shock, in the very few days his cancer had grown too much making him even hard to stand. Sameer realized what he had done and took an overdose of his medicines to kill himself".
Redemption
Priyanka at the end of the story started crying like she was crying at her mother's death. Deepika told that they were waiting for someone to free them from this house that still had Sameer's soul in it and they were now being tortured by him because they failed to give him life. Deepika told that the only way to free them was to burn their bodies which was still lying in their bedroom. Priyanka decided to help them since she couldn't help her mother from dying. Priyanka got out of the room and started walking toward Sameer and Deepika bedroom but as she was getting near she felt an ominous presence with her that was stopping her to reach there. Priyanka opened the door of the bedroom and saw 2 skeletons lying on the floor, she was about to burn it with kerosene and matchsticks which she had brought from her room earlier, suddenly she was thrown out of the room and the door of the room closed just before her eyes. "WHAT DO YOU WANT FROM MY FAMILY? RETURN FROM HERE OR ELSE…….", a man echoed. Priyanka didn't know what to do now when the diary of Tanisha came flying towards her and stopped at her feet. "THROW THAT AWAY!!!!" Sameer's voice now trembling echoed into her ears. Priyanka thought that this diary is the weakness of Sameer so she picked up the dairy and started chanting the words written in the diary, these words were used by Sameer while he was killing Deepika which was written by Tanisha. Priyanka opened the door and poured the oil on the skeletons and burned them to ashes. With that Sameer's anguishing was heard as if his soul was burning with Deepika and Tanisha smiling and looking towards Priyanka as if thanking her and immersed in white light. Priyanka felt dizzy and fainted in the room.
Conclusion
Priyanka woke up screaming from her sleep in the morning remembering all the incidents at night. Priyanka looked around her and found her room to be fine. She stood up and reached downstairs to tell Deepika about her weird dream but she found nobody around and found the diary just in her bedroom. Priyanka realized that it was no dream what she saw and felt in the night instead, was reality. She was happy that at last Deepika and her daughter had found peace. She felt all her sadness inside her has vanished. She decided to get out of there and reach back home to start afresh life by forgetting all her problems.